Welcome to the Classic Akademie
Welcome to the Classic Akademie
In the Classic Akademie, professionals and enthusiasts learn how to maintain and repair Mercedes-Benz classics.
"It's like in many other areas of the craft," says Michael Rumig, who founded the Classic Akademie in 2015: "When motor mechanics retire after many years of service, your company will lose a lot of practical knowledge: 'In the classic area, this loss is all the more serious because the motor mechanics who are moving up are not trained on the vehicles that appreciate collectors and enthusiasts. And there are hardly any professional training opportunities.
The Classic Akademie in Weinstadt, which has its training rooms a few kilometers from Mercedes-Benz Classic Service and Parts in Fellbach, closes this knowledge gap.
Around half of the participants are professional mechatronics technicians from the workshops of the Mercedes-Benz Classic Partners; on the other half, classic car owners take advantage of the opportunity to acquire practical knowledge. The trainers are experts in technical training with many years of experience.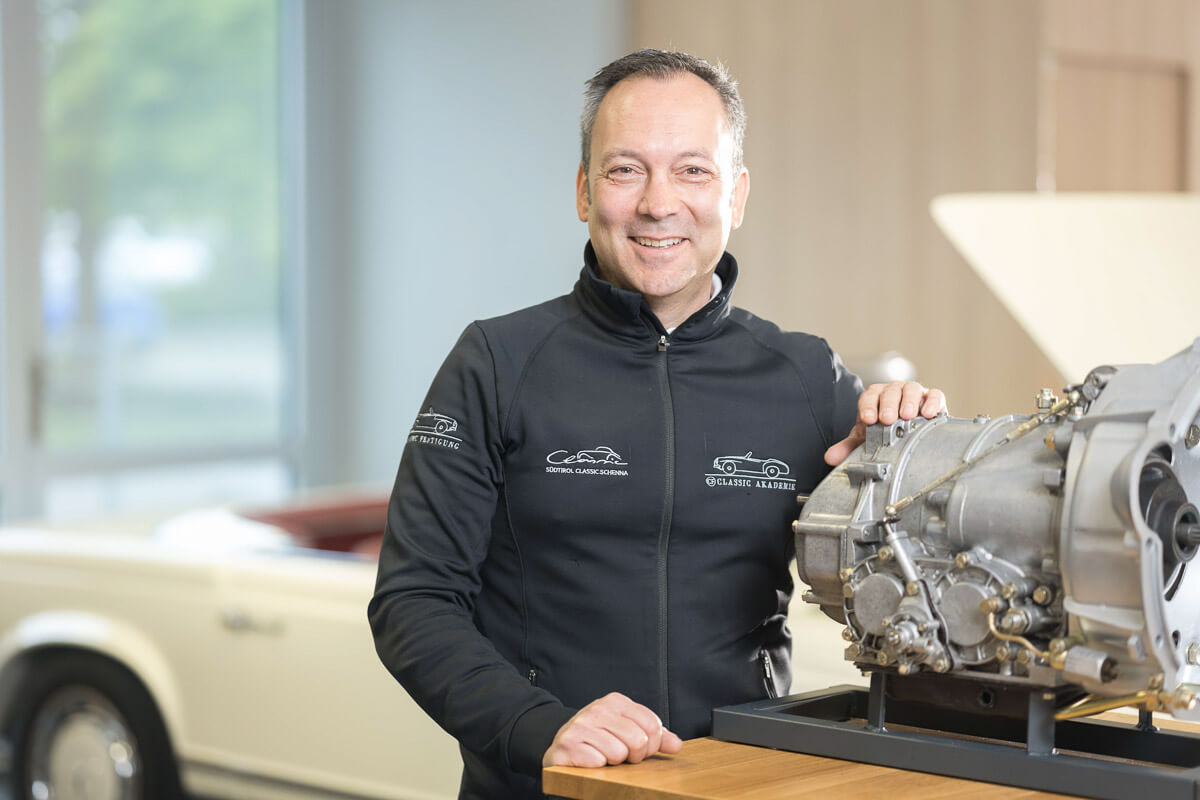 Michael Rumig
Owner
1988-1991‭ education

as a toolmaker at Mercedes-Benz Stuttgart

Further training to become an industrial foreman

1991‭

Racing Team Sauber-Mercedes Group C Mechanic (engine-transmission)

1993‭ ‬

Parts technology sales Mercedes-Benz

1998‭ ‬

Marketing Sales Mercedes-Benz Germany

2008‭ ‬

Executive Partner

it compact InformationsTechnologie GmbH
2014‭ ‬

Partner of

Südtirol-Classic in Schenna‭/ ‬Meran
2015‭ ‬

founding

  of CF Classic Akademie Service und Technik
Karl Weigl
Trainer
1972-1975‭ education

as a car mechanic Mercedes-Benz Stuttgart

Further training to become a master craftsman

1975‭ ‬

Customer service fitter / technical trainer Africa and Asia

1986‭

Customer service training / technical support for oldtimers

1996‭

Technical launch of the M-Class in the USA

1998‭ ‬

Structure of the Smart training area

2002 ‭

"Processes and Systems Training" at Global Training

2017‭ ‬Trainer of CF Classic Akademie Service & Technik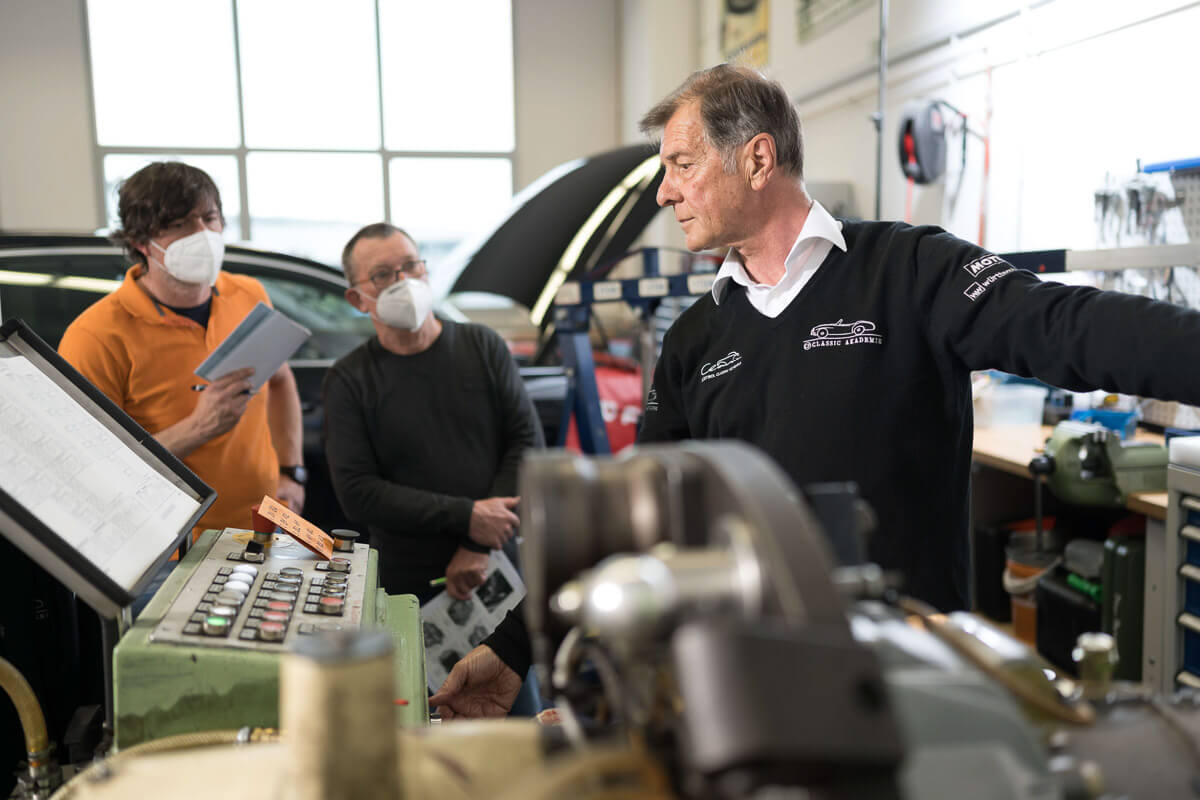 We are happy to introduce our extended training catalogue of the classic car technology. The contents of our trainings are especially focusing on Mercedes-Benz model series from 1954-1980.
If you are interested in other topics which aren't listed here, please contact me by mail.
Parts Market
Special tools and spare parts
The right tools are an absolute must for the professional repair of parts and entire components. In many cases, one can make do with alternative means. For certain work, however, the right special tools are essential in order to guarantee the function and to avoid damage.
The Classic Akademie is authorized by Mercedes-Benz to manufacture original tools that are no longer available. With us you will find the most common special tools. If your special tool is not there, please give us a call.
The use of original spare parts usually offers the best basis for a proper maintenance or repair. Especially spare parts for the repair of automatic transmissions of the 1st generation such as the K4A025 are becoming increasingly scarce or are no longer available.
The Classic Akademie is in possession of rare and no longer available original spare parts from Mercedes-Benz. If your spare part is not there, please give us a call.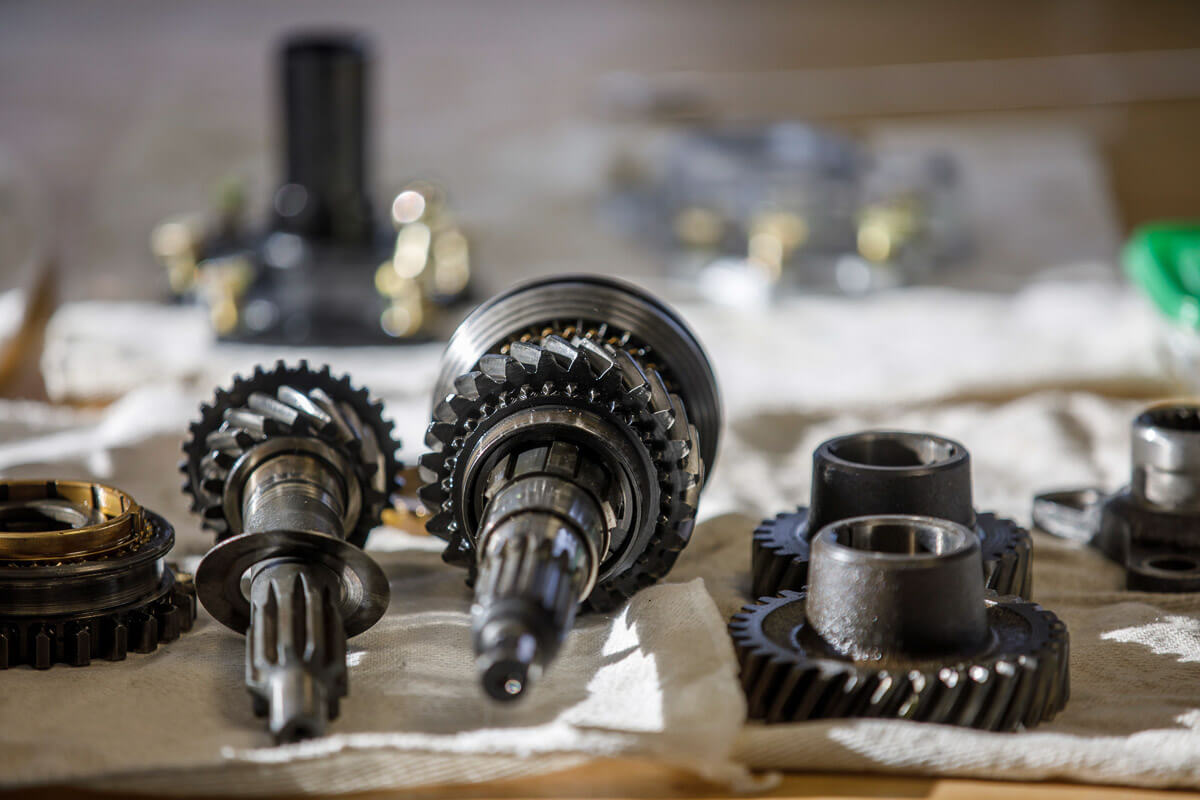 Your Partner for Service and Technic
As a training partner for classic vehicle technology, the Classic Akademie is also able to apply its know-how in practice. Whether repairs, maintenance, customer service, maintenance or just take a look - we are happy to be your partner.
Make an appointment with us. We would be happy to take care of your classic car or a component that needs to be refurbished.
In contrast to pure "maintenance engineers", the Classic Akademie also uses re-engineering for the maintenance work together with the CF Classic Fertigungstechnik GmbH.
This ensures that a part is not simply "repaired" or "prepared" somehow during the repair, but that it is actually restored - technical precision instead of a "handicraft solution" This can be particularly relevant in security technology. From an insurance point of view, you have the burden of proof today if something happens in an accident.
A steering gear is a high security part. Here, too, there are providers who simply repair a steering - the Classic Akademie, on the other hand, works with the correct technical documents and can document the target dimensions. So in the event of an incident, you are on the safe side and our technology ensures that everything works perfectly and without faults.